A few of the things I love about Ann Arbor
One of my pet peeves is when newly-transplanted residents to Ann Arbor do nothing but bash their new home. "It's not New York; therefore it is the
worst possible place on the planet
to live." "Berkeley is way cooler." "The restaurants are horrifying." etc., etc., etc. Having lived in both teeny, tiny Michigan towns and a fairly large non-Michigan town (Denver), I happen to think Ann Arbor has a lot going for it. The downtown is vibrant, the shops are usually non-chains, the food is some of the best in the midwest, and the U brings in quite a bit of talent and culture. So, in honor of my adopted home, here are a few of my fave places in Ann Arbor:
Shalimar. I eat lunch here at least once a week. Why wouldn't I? It is walking distance from work.
Aunt Agatha's. Ann Arbor has tons of book stores. TONS. Almost every street has a new or used shop on it. Aunt Agatha's is one of our faves for stocking up on old mysteries. I love that the owner recognizes me and the hubby and remembers that the hubby is a John Dickson Carr fan -- and even holds on to copies for him between visits.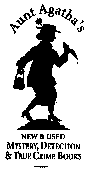 The Arb. A great place to walk. Lovely year round.
The church where we were married (just 7 months ago!). Awww....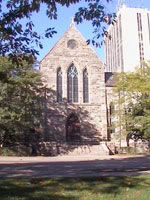 And finally.... just one of three LYS in AA. How dangerous-I mean great, is that? This one happens to be on Main St., which happens to be in walking distance of work... you see the problem, I am sure.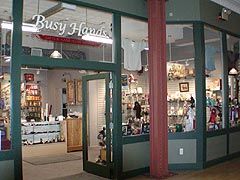 (Brought to you by the Ann Arbor Board of Tourism. Kidding, kidding. Actually, brought to you a by a local knit-blogger who was a little too critical of AA in her last post!)
EDIT
Having said I am an AA girl, I promptly went and took this quiz to find out what
other
city I should live in! I am not going to quibble with the results:
You Belong in Rome

You're a big city girl with a small town heart
Which is why you're attracted to the romance of Rome
Strolling down picture perfect streets, cappuccino in hand
And gorgeous Italian men - could life get any better?
What City Do You Belong in? Take This Quiz :-)
Find the Love of Your Life (and More Love Quizzes) at Your New Romance.